What To Know Before Buying A Used Car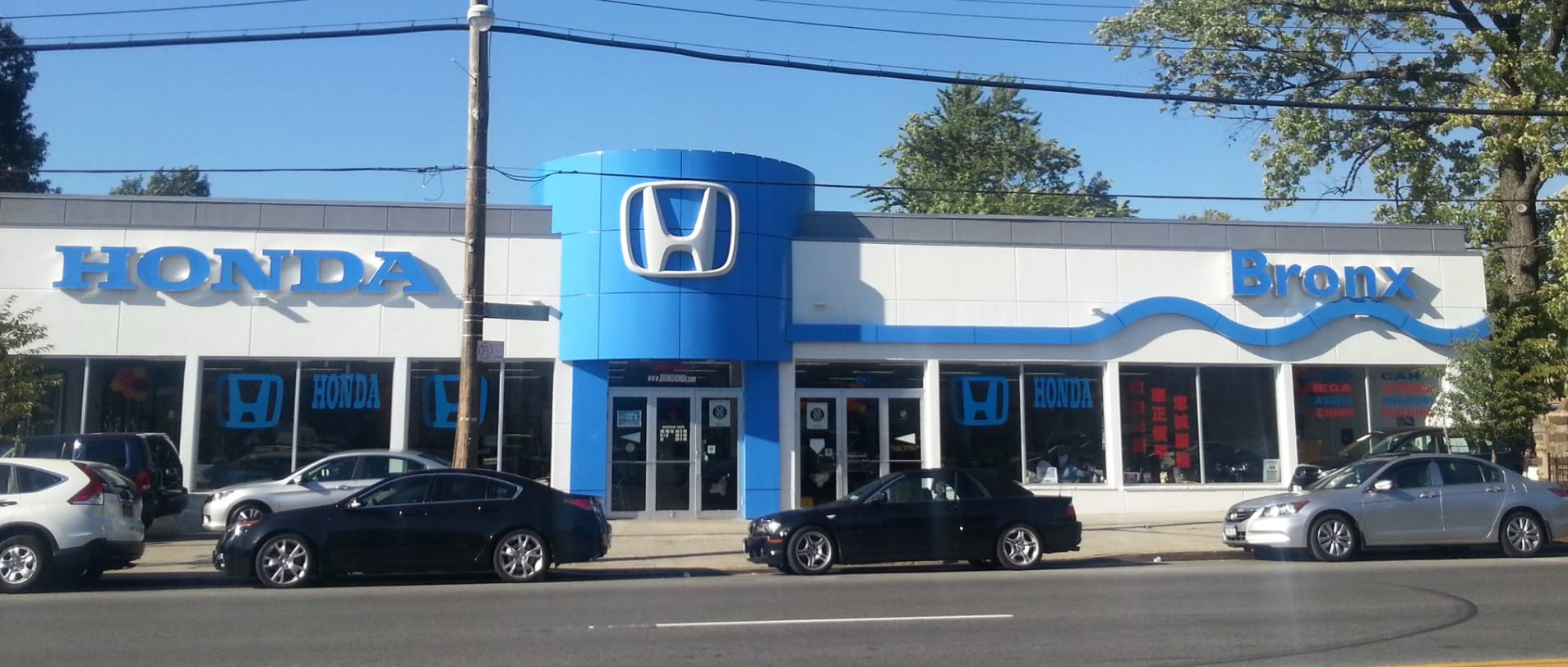 What To Know Before Buying A Used Car
Finding a dealership that can provide fair pricing and a comprehensive selection is complex and can lead to customers making rash car-buying decisions. Thus, browsing used cars is the best alternative and offers many benefits! However, some challenges may present themselves throughout the process. So continue reading to gain insight on what to know before buying a used car, and when you're ready to get started or have any questions, contact Bronx Honda today!

Set A Budget
Before starting your car-buying journey, it is important to have a fixed budget and discover what you can afford. This includes reviewing the cost of interest on a car loan, how much it will be to insure the vehicle, and maintenance costs after purchasing. Therefore, researching the age of a car beforehand can save time on maintenance the vehicle may require in the future. In addition, we recommend reviewing each vehicle thoroughly to calculate future expenses. Luckily, our expert financial team can assist in creating a cost-efficient budget to browse inventory and put your mind at ease.

Find The Best Used Car
When beginning your search, there will be many attractive options at great rates. However, not all establishments can provide an inventory of quality used cars. Luckily, Bronx Honda takes the time to review each used vehicle that enters our establishment, ensuring its dependability. If you already have a car in mind, our website can grant you access to seamlessly find a specific model and the right choice to fit your budget. Another tip to remember during the process is to know what features you want in the car. Depending on your lifestyle, you may require a more fuel-efficient ride to save on your commute or extra cargo space to get more done. Regardless of your needs, our team is confident in helping you uncover the ideal used car to acclimate to your daily schedule regardless of your driving style.

Review The Car
When you have found a vehicle you want to pursue, the next crucial step is to review the car carefully and look for signs that may impact its ride-ability. The most important item to examine is the vehicle's history, which can provide critical details, including previous maintenance visits and accidents. This information can guide you to a used car with a more reliable background. An alternative method to review a vehicle is to schedule a test drive and determine how it will perform outside the dealership to indicate if there are further issues on the road. Lastly, hiring a mechanic to inspect the car can pinpoint any hidden problem to find a better price point. However, at Bronx Honda, our team of certified mechanics review each used car that enters our dealership and deem it safe to drive before being listed!

Consider Certified Pre-Owned Vehicles
While purchasing a used vehicle is the more appealing route due to its savings, used cars often carry an extensive history and require regular repairs to perform optimally. Thus, certified pre-owned vehicles can combine manufacturer-backed warranty coverage and affordability! These vehicles are typically a few years old with minimal miles to their name and are often returned at the end of leases or driven very lightly. Bronx Honda stands above competing establishments due to the thorough inspections and tests every certified pre-owned vehicle must endure before being displayed within our lot. Additionally, this route offers excellent financing deals. So, if you're looking for a reliable used Honda and want to save big on your purchase, the team at Bronx Honda can guide you through our inventory and have you paired with the best certified pre-owned vehicle.
Purchase Your Next Used Vehicle At Bronx Honda
Bronx Honda makes it a priority to exceed the expectations of every customer with a remarkable car-buying experience. You'll be greeted with an extensive selection of used and certified pre-owned vehicles that will meet your needs. Our inventory is rigorously inspected and guarantees high-quality vehicle functionality. Pairing with our supreme customer service, we will ensure a stress-free and enjoyable car-buying experience. We also offer competitive rates that won't be found anywhere else, making your trip even easier! So, if you're ready to start, browse our online inventory or visit us in New York today!
Make an Inquiry
* Indicates a required field