About Bronx Honda, Bronx NY, NYC
We are Here to Serve the Bronx and Surrounding Area, since 1975!
Bronx Honda is located at 2541 East Tremont Avenue, Bronx, NY 10461.  We are a certified Honda dealership offering new Hondas for sale, certified pre-owned Hondas for sale, and used cars for sale of many makes.  We also offer certified Honda service and parts.  We have recently made some wonderful changes within our dealership in order to offer our customers the best possible experience.
We know that getting the best value, safety, convenience, and honesty, along with the best new and used car prices and the most competitive financing, is paramount to our Bronx, NY and NYC drivers.  So that is what we deliver.  We have recently upgraded to a new website platform to provide the NYC, Bronx, and Queens areas with the most transparent and user-friendly way to acquire a new or used Honda right online amidst the current pandemic.  This platform is also extremely secure, because the security of our consumers is of the highest importance to us.

We understand that while many of our customers have excellent credit, many affected by the pandemic and other extenuating factors do not, and while we cannot guarantee credit approval, we do welcome consumers with unique situations to contact us so we can offer our assistance and expertise.  Living in the Bronx and NYC area is expensive, and we want to help you by having highly skilled professionals who care, as an integral part of our staff.  We accept all credit applications.  Click here to apply for financing online, if you wish to be pre-approved. 
We are fully stocked with new Honda models at our Bronx, NY location.  Shop all of the hottest new Hondas such as Accord, CR-V, Pilot, Civic, Honda Fit, Passport, Odyssey, and HR-V.  We specialize in new vehicle leasing and financing, certified pre-owned Hondas in New York City, and other used vehicles of all makes and models.  Whether you are seeking a pre-owned luxury car or pre-owned economy car, Bronx Honda can help you with models like Nissan, Hyundai, and more! Click here to view our pre-owned inventory.  We offer the most flexible financing in the industry, automotive extended warranties and other vehicle protection.  We have specific strategies in place as to how we acquire our used cars for sale, so we can save you as much money as possible.  The faster we can turn our inventory, the lower we can keep our prices for our valued customers.  We accept trade-ins and will gladly pay you top dollar for your car.  And last but not least, we offer sanitary home delivery to help prevent further COVID-19 transmission.  We deliver vehicles to Bronx, NYC, Queens, Brooklyn and surrounding areas, although we can arrange shipping to any part of the United States and can find you the vehicle of your dreams!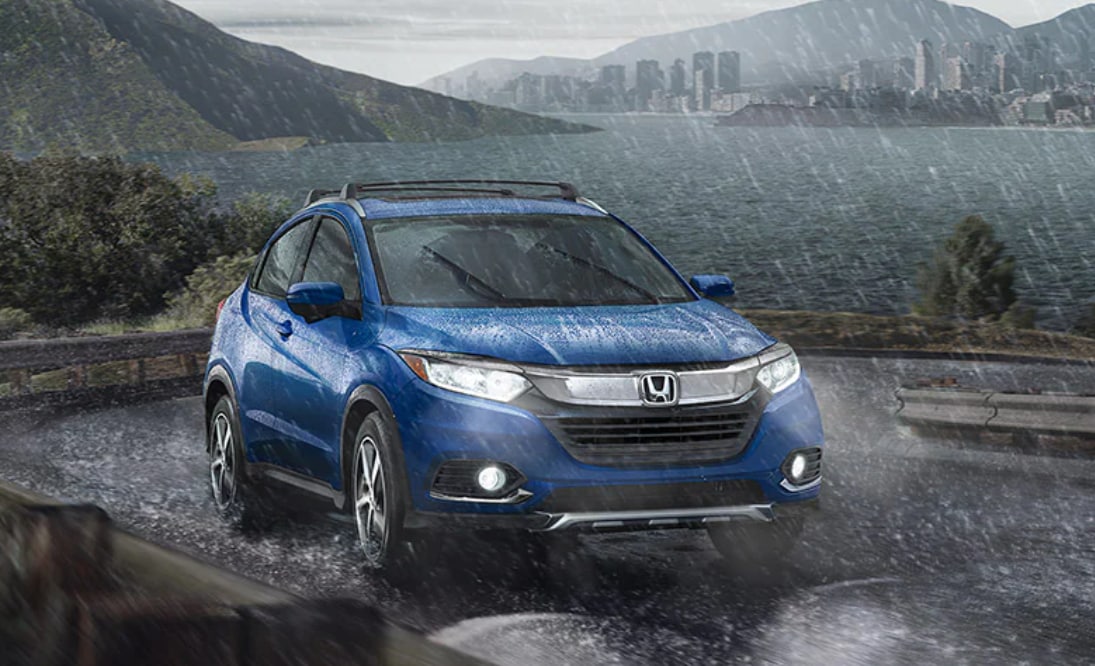 Keep your Honda running for years to come
Our Honda certified service and parts department is located at 1133 Zerega Ave, Bronx, NY.  Honda is known as one of the most reliable products in the world.  That is quite the reputation.  Proper Honda maintenance is required in order to maintain this standard as tried and true.  Our technicians are factory certified to work on Honda vehicles specifically.  Click here to schedule a service appointment for your Honda at our New York City Honda service facility in the Bronx, NY.  Keeping you and your passengers safe is our priority.  When you meet with our experts you will feel peaceful knowing that the job will get done the right way, the first time around. 
Bronx Honda D.C.A. #0902232 D.C.A. #1113062. 
Sobre Bronx Honda, Bronx NY, NYC
Estamos Aquí para Servir al Bronx y Sus Alrededores.
Bronx Honda es un Concesionario Honda autorizado ubicado en 2541 East Tremont Avenue, Bronx, NY 10461. Somos un concesionario Honda certificado que ofrece Honda nuevos a la venta, Hondas usados ​​certificados para la venta y autos usados ​​para la venta de muchas marcas. También ofrecemos servicio y piezas Honda certificadas. Recientemente hemos realizado algunos cambios maravillosos dentro de nuestro concesionario para ofrecer a nuestros clientes la mejor experiencia posible.
Sabemos que obtener el mejor valor, seguridad, conveniencia y honestidad, junto con los mejores precios de autos nuevos y usados ​​y el financiamiento más competitivo, es primordial para nuestros conductores del Bronx, NY y NYC. Entonces eso es lo que entregamos. Recientemente hemos actualizado a una nueva plataforma de sitio web para proporcionar a las áreas de Nueva York, Bronx y Queens la forma más transparente y fácil de usar para adquirir un Honda nuevo o usado en línea en medio de la pandemia actual. Esta plataforma también es extremadamente segura, porque la seguridad de nuestros consumidores es de suma importancia para nosotros.
Entendemos que, si bien muchos de nuestros clientes tienen un crédito excelente, muchos afectados por la pandemia y otros factores atenuantes no lo hacen, y si bien no podemos garantizar la aprobación del crédito, damos la bienvenida a los consumidores con situaciones únicas para contactarnos para que podamos ofrecer nuestra asistencia y experiencia . Vivir en el área del Bronx y la ciudad de Nueva York es costoso, y queremos ayudarlo con profesionales altamente calificados que se preocupan, como parte integral de nuestro personal. Aceptamos todas las solicitudes de crédito. Haga clic aquí para solicitar financiamiento en línea, si desea ser preaprobado.
Estamos completamente equipados con nuevos modelos Honda en nuestra ubicación de Bronx, NY. Compre todos los Hondas nuevos más populares, como Accord, CR-V, Pilot, Civic, Honda Fit, Passport, Odyssey y HR-V. Nos especializamos en arrendamiento y financiamiento de vehículos nuevos, Hondas seminuevos certificados en la ciudad de Nueva York y otros vehículos usados ​​de todas las marcas y modelos. Ya sea que esté buscando un automóvil de lujo usado o un automóvil económico usado, ¡Bronx Honda puede ayudarlo con modelos como Nissan, Hyundai y más! Haga clic aquí para ver nuestro inventario de segunda mano. Ofrecemos el financiamiento más flexible de la industria, garantías extendidas para automóviles y otra protección para vehículos. Tenemos estrategias específicas en cuanto a cómo adquirimos nuestros autos usados ​​para la venta, para que podamos ahorrarle tanto dinero como sea posible. Cuanto más rápido podamos cambiar nuestro inventario, más bajos podremos mantener nuestros precios para nuestros valiosos clientes. Aceptamos permutas y con gusto le pagaremos el mejor precio por su automóvil. Y, por último, pero no menos importante, ofrecemos servicios de entrega sanitaria a domicilio para ayudar a prevenir una mayor transmisión de COVID-19. Entregamos vehículos a Bronx, Nueva York, Queens, Brooklyn y sus alrededores, aunque podemos organizar el envío a cualquier parte de los Estados Unidos y podemos encontrarle el vehículo de sus sueños.
Mantenga su Honda funcionando en los años venideros
Nuestro departamento de servicio y piezas certificado por Honda está ubicado en 1133 Zerega Ave, Bronx, NY. Honda es conocido como uno de los productos más confiables del mundo. Esa es toda una reputación. Se requiere un mantenimiento adecuado de Honda para mantener este estándar como probado y verdadero. Nuestros técnicos están certificados de fábrica para trabajar específicamente en vehículos Honda. Haga clic aquí para programar una cita de servicio para su Honda en nuestras instalaciones de servicio Honda de la ciudad de Nueva York en el Bronx, NY. Mantenerlo seguro a usted y a sus pasajeros es nuestra prioridad. Cuando se reúna con nuestros expertos, se sentirá tranquilo sabiendo que el trabajo se realizará de la manera correcta, la primera vez.
 Bronx onda D.C.A. #0902232 D.C.A. #1113062.