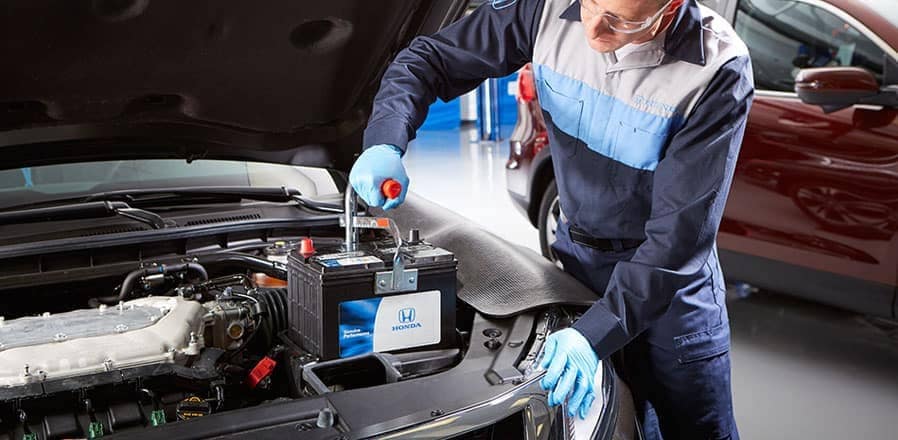 Dealership Service Department Or Generic Mechanic?
When it comes to servicing your vehicle, it's important to visit a service center that will provide you with fantastic customer service, the utmost respect, and flawless treatment for your car. Unfortunately, some customers believe that an ordinary garage service department will provide you with the same services at a much cheaper rate. However, we are here to inform you of the harm this can provide your vehicle before it's too late. When visiting a service center like the one found at Bronx Honda, the customers will receive service from Honda Certified Technicians who know their way around your Honda. Our certified technicians know what must be done to your vehicle to ensure it is running the way as intended by its manufacturer. Please continue reading to learn why it's more beneficial to visit the Bronx Honda Service Center instead of your ordinary auto shop mechanic.
Bronx Honda Provides OEM Parts!
Getting your vehicle serviced at Bronx Honda's Service Center is one of the best ways to ensure that it receives genuine OEM (Original Equipment Manufacturer) parts. Whether it's spark plugs, oil filters, brake pads, or any other factor within your vehicle, the best components are often the ones your car came with when originally built. When our highly trained mechanics are operating on your vehicle with OEM parts, the driver will have the guarantee that if something goes wrong, you're backed up by a manufacturer's warranty. However, when visiting a generic auto body shop, you will notice most of the time, they use aftermarket parts. There is a significant chance the parts may cost less. However, they might not fit your car properly, tend to have a shorter lifespan, and can result in hazardous driving conditions, which could affect performance. Even though the service cost at a generic auto body shop may be cheaper, it will result in more frequent maintenance of your vehicle, which will cost you additional money.
Services Provided At Bronx Honda
At Bronx Honda, our talented factory-certified mechanics are here to offer you remarkable service immediately. Allow our staff to demonstrate our commitment to each customer. We encourage you to visit our Honda service center in the Bronx. Our team is dedicated to fulfilling the automotive requirements of drivers throughout the city, and it all starts with our passionate, knowledgeable, and devoted team of certified Honda technicians. We are confident that all residents visiting us from around New York won't be disappointed when you visit our newly refurbished Honda service center. We offer a surplus of services for your new or used Hondas. These services include but aren't limited to:
Air filter exchange

Battery replacement

Brake replacements 

Oil changes

Premium Honda replacement parts 
But before you stop in, feel free to use the various resources on our website. You can browse all our services and schedule an appointment whenever you're free. Our website is another way we stand out, making it easy for you to enjoy your Honda experience from your home's comfort. If you're struggling to navigate our website, feel free to call our service center to assist you and ensure your Honda receives the required service.
Why Bronx Honda Should Be the Next Dealership You Visit
Servicing your vehicle should be hassle-free. Honda owners depend on the Bronx Honda service center for complete satisfaction at every stage of their new car buying experience. This is why so many New York residents turn to Bronx Honda. Regardless of your needs, our highly trained and devoted team is dedicated to ensuring your Honda is appropriately operating. The next time you notice your Honda requires maintenance, then bring it to the number one Honda service center in New York! Please feel free to call to schedule an appointment or visit our Bronx Honda Service Center. We look forward to serving you!