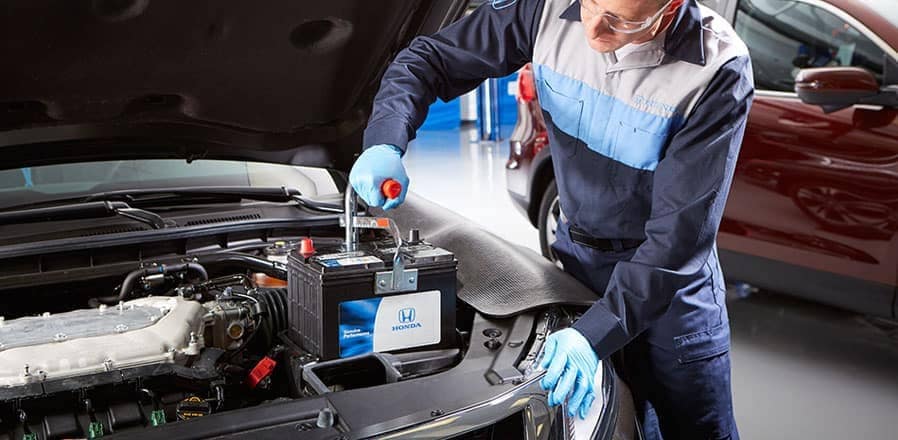 Battery Replacement Near Westchester Square
Searching for a trustworthy service center near Westchester Square to work on your Honda's battery is difficult. Luckily, Bronx Honda is ready to transform how you view service centers for good. Bronx Honda's service center is only a short drive from Westchester Square and should be your next stop when needing battery service. We are the ideal service center for customers looking for highly-trained mechanics that accommodate your needs and ensure your Honda is running in peak condition. It is essential to remember a car battery that is losing its life can damage your engine and the vehicle's electrical components. Therefore, if you want your Honda running in prime condition, you need to upkeep the battery. Visiting Bronx Honda ensures that your vehicle will be taken care of with the highest priority by our skilled technicians. Additionally, it is essential to remember your vehicle's electrical features and rely more on the battery as its primary source. So be sure to visit Bronx Honda near Westchester Square to get started!
Signs Of A Bad Car Battery
If you notice your Honda has been acting out of the ordinary, it may be a sign that your battery is running low and requires a replacement. Being cautious about battery abnormality will save you time and money, and the experts at Bronx Honda will be able to replace and fix it for you as soon as possible. Below are some signs that may indicate a low battery and time for a replacement.
Check Engine light is on

The engine is slow to start

Interior or headlights begin to dim.

Frequent jump-starts

Clicking noise when you turn the key

The battery is "old."

The battery connectors are corroded.

Dash lights work, but the car won't start.
At the Bronx Honda service center near Westchester Square, our mechanics are on standby to help you with all things battery replacement. Additionally, we guarantee a welcoming experience with well-rounded customer service that exceeds expectations. So if you are experiencing any of the issues listed above, stop by Bronx Honda's service center today!
Visit Bronx Honda For Your Battery Replacement Near Westchester Square 
Bronx Honda is ready to provide a one-of-a-kind service center while supplying exclusive battery service for your Honda. You need to keep your Honda running at peak performance because it is one of the most critical components that provide power to your car. However, each Honda's battery has a different life expectancy due to external factors and driving habits. So to avoid spontaneous situations, be sure to contact our team with any questions or concerns to avoid further problems. Our mechanics are ready to help and will make sure you receive nothing but the best!